Sustainable Software
#VisualGreenTech Challenge: Week 4
May 3, 2021
We have reached the finale of the #VisualGreenTech challenge by Microsoft's Developer Advocacy Team. This challenge is about spreading awareness and taking action this Earth Day. For my blog post, I wanted to compile all of the sketchnotes I have published on Twitter this week.
April 26
Prompt: Microsoft Sustainability Calculator helps you understand and reduce your organization's environmental impact. Visualize one action that can impact your workplace!
April 27
Prompt: Microsoft Sustainability Guide identifies tools & resources to start sustainability journeys. Visualize one action you can take as an individual!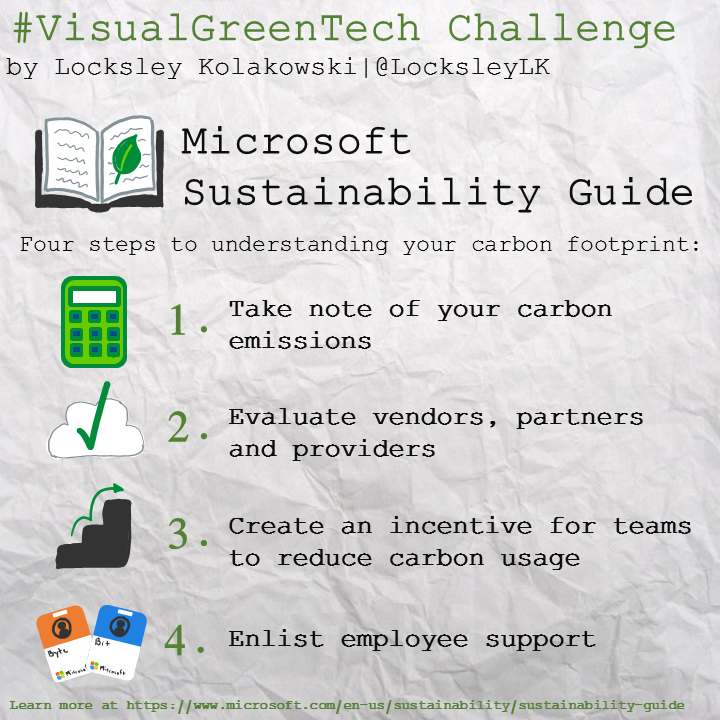 April 28
Prompt: AI for Earth APIS allow application developers to accelerate green apps with ML. Visualize a citizen science scenario powered by an API!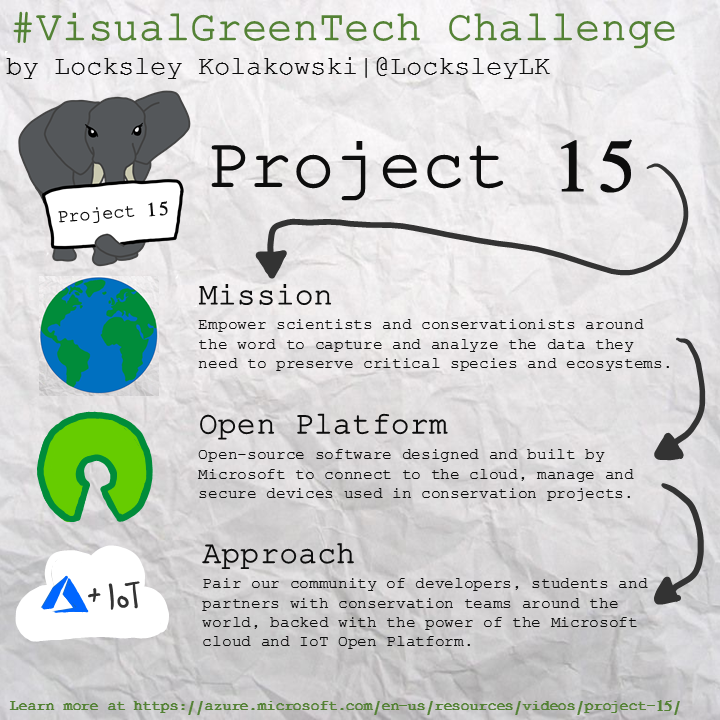 April 29
Prompt: 2020 Sustainability Report reviews a year of action with relevant learnings for adoption. Visualize one learning that resonated with you!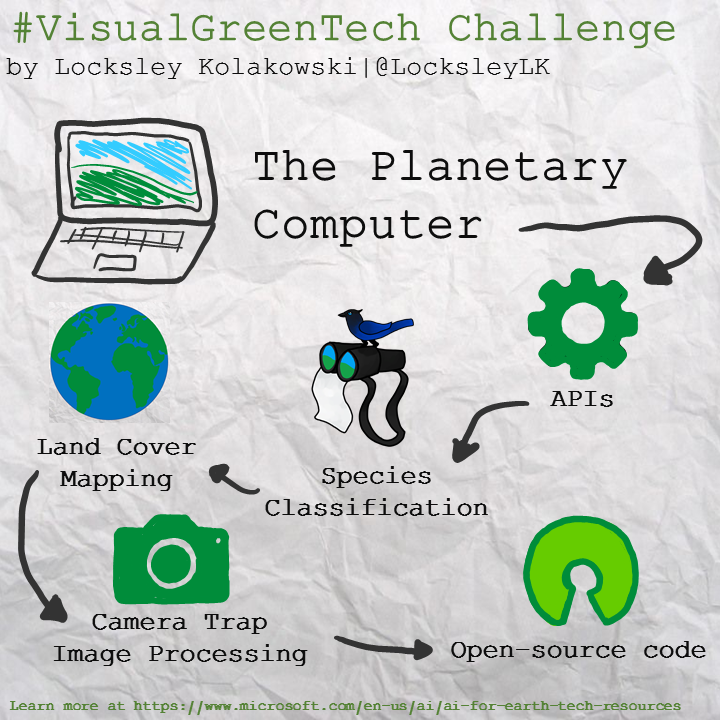 April 30
Prompt: WW Sustainability Community is about grassroots efforts to build awareness, action in orgs. Visualize one way to build or support a community at work!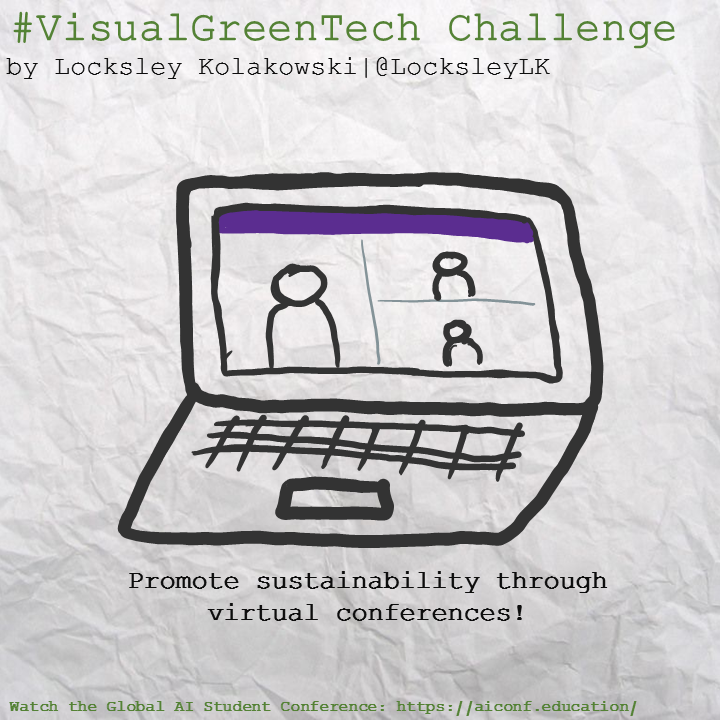 Learn more!