Sustainable Software
#VisualGreenTech Challenge: Week 1
April 12, 2021
During the past week, I participated in the #VisualGreenTech challenge by Microsoft's Developer Advocacy Team. This challenge is about spreading awareness and taking action this Earth Day. For my blog post, I wanted to compile all of the sketchnotes I have published on Twitter this week.
April 7
Prompt: Complete the Sustainable Software Engineering Module. Visualize something you learned in one image.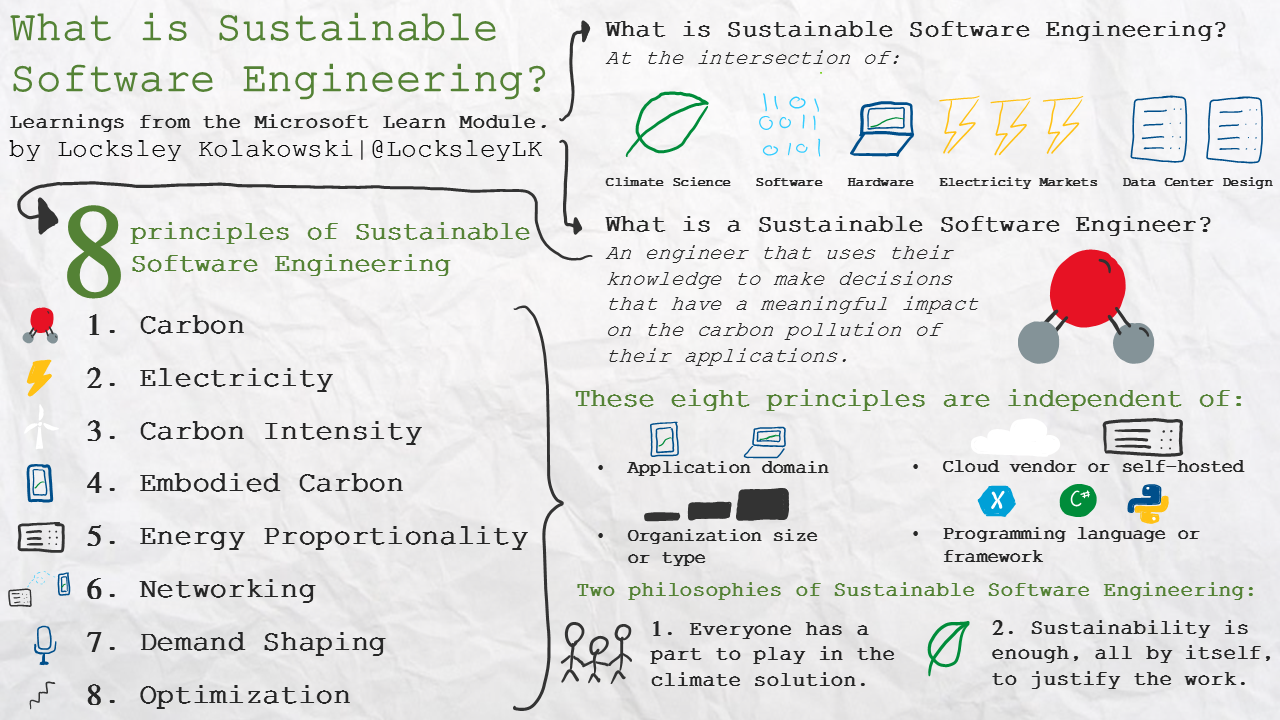 April 8
Prompt: "Everyone has a part to play" in sustainable engineering. Visualize it with an example!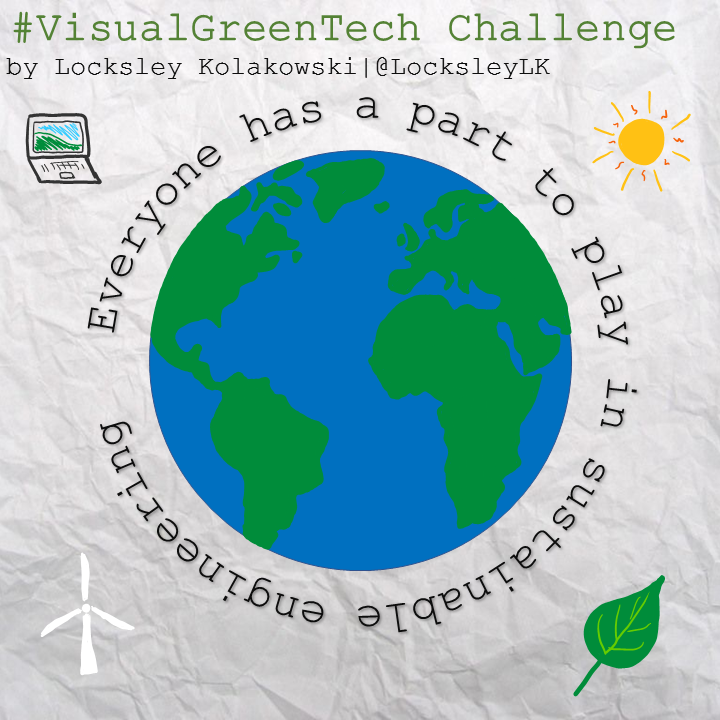 April 9
Prompt: Sustainability is enough, by itself, to justify the work! Visualize what this means to you - in one image!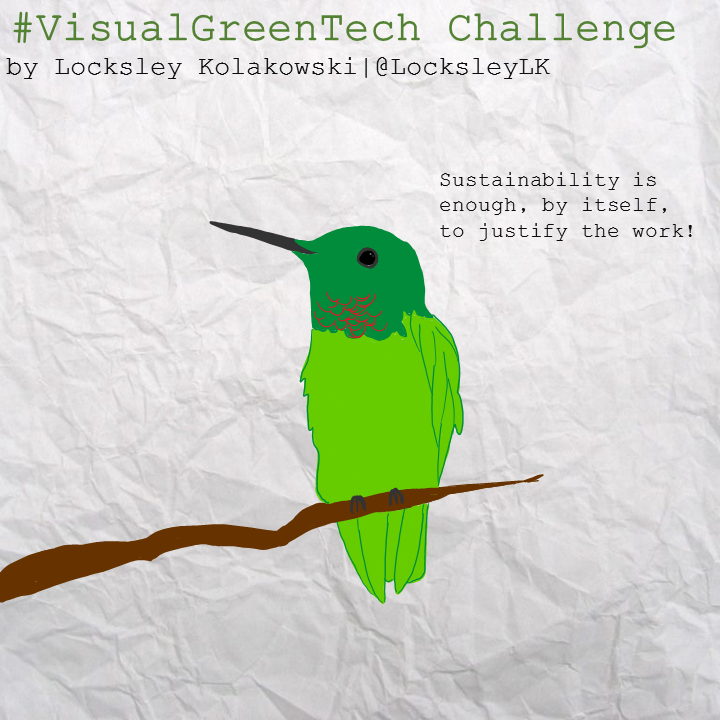 April 10
Prompt: Carbon negative means we remove more CO2 than we emit. Visualize an action that helps us achieve this goal.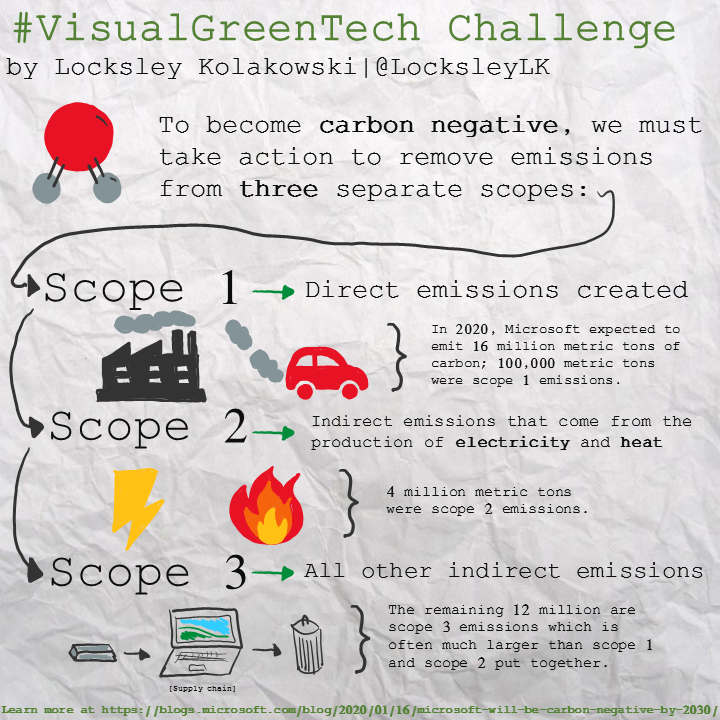 April 11
Prompt: Water Positive means we replenish more water than we consume. Visualize an action we can take to be water positive.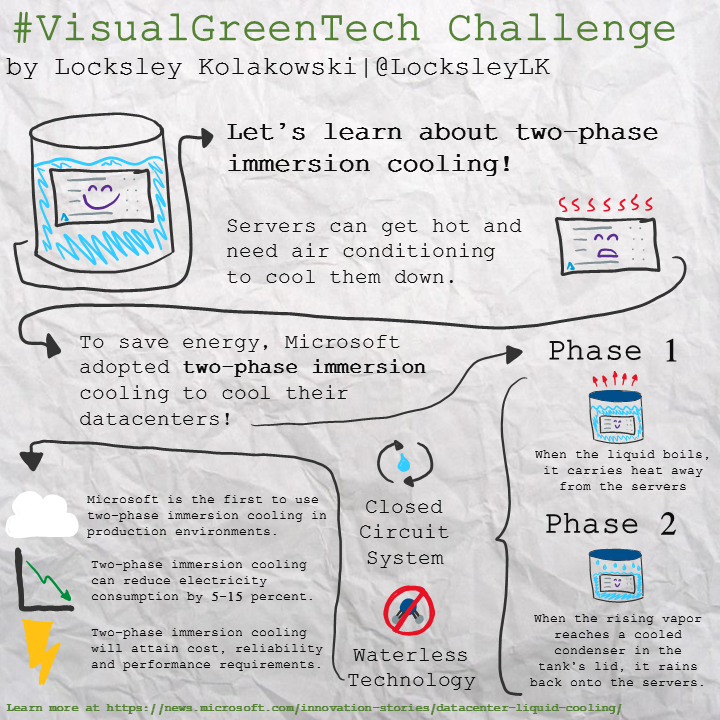 Learn more!